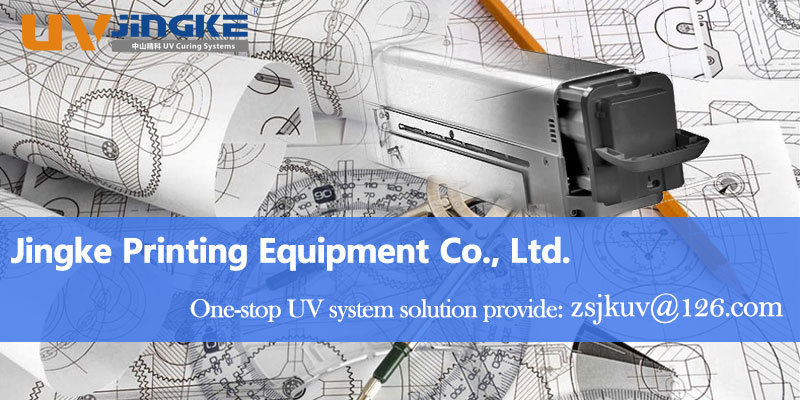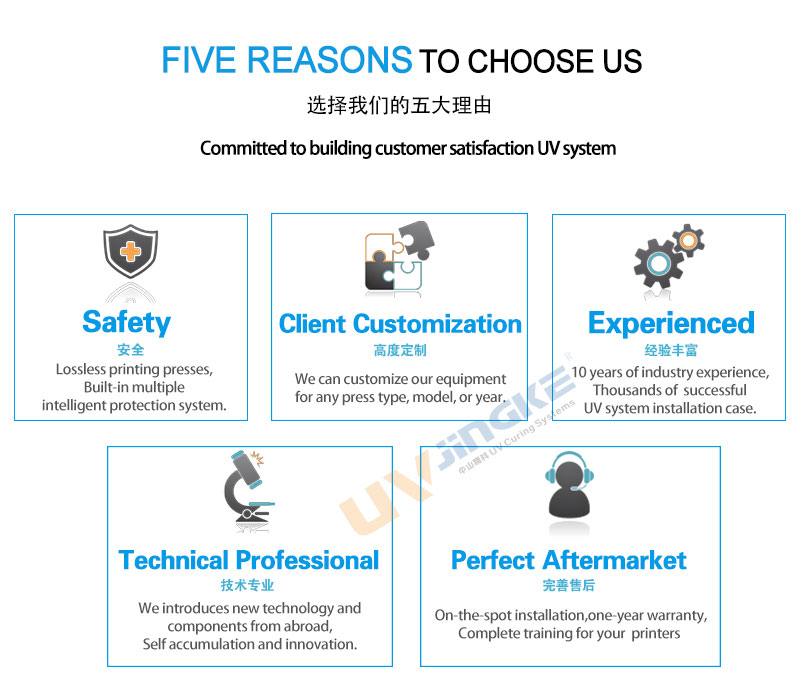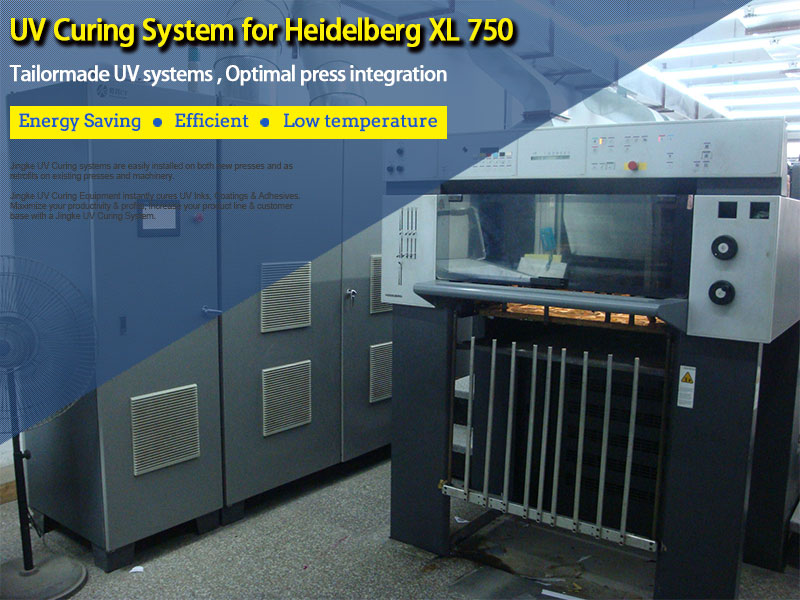 Jingke UV curing system advantages:
Compact and narrow construction.
Fast lamp and reflector change.
using the latest design technology.
High UV speed and print quality achieved.
Easy control through control panel.
Continuous UV dimming 20% to 100%.
End of press UV:
Low maintenance and compact design.
Simplified air and water cooling.
Fast lamp and reflector change.
Slide out lamp cassette.
Jingke end of press UV systems are designed using the latest design technology' offering printers.
Interdeck UV:
UV unit as slide-in cassette,Lamp Cassette design allows for quick and easy maintenance.
When required the interdeck units can be moved quickly and easily to different prepared interdeck positions.
Easy to move to other positions.
Fast lamp replacement.
Compact UV module design.
Electronic power supply:
Can be from 20% to 100% range continuous stepless dimmer.
High output power factor, low current consumption, high efficiency and energy saving province electricity.
Compared to traditional transformer volume smaller, lighter, easy to install in the control cabinet.
A lower heat emission, satisfies the requirement of the temperature of the electric cabinet and workshop.
Low energy consumption:high electrical efficiency up to 97%.
Compact and light construction.
Transformers or electronic power supplies.
Fast off and restart of lamps.
Simple to use touch screen control.